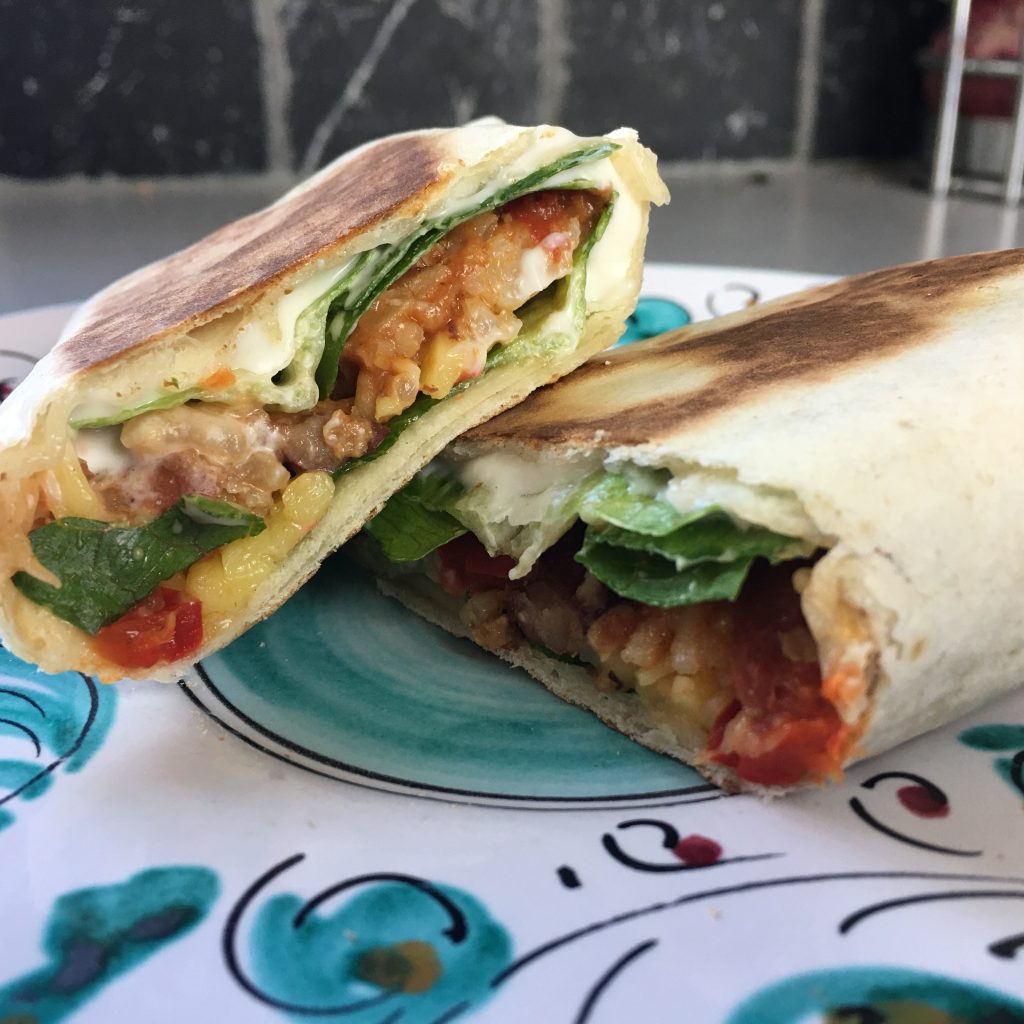 Ingredients (makes 40 small wraps. Meal prep, anyone?)
1 white onion
1 red bell pepper
2 cloves of garlic
1 can of red kidney beans
2 cans of tinned tomatoes
1 tbsp neutral cooking oil
200g plant-based mince
2 tsp chilli powder
1 tbsp cumin
2 tsp paprika
2 cups of rice
40 tortilla wraps
1 jar vegan mayo (Hellman's preferably)
2 heads of baby gem lettuce
50 g of grated vegan cheese
Method:
To prepare for making the chilli, dice the onion, red bell pepper, and garlic
Drain and wash the kidney beans
Heat the oil in a pan on low heat and add the garlic and onion, stirring consistently
Once the onion becomes clear, add the red pepper and continue stirring until the pepper is soft.
Add the mince and cook according to the packet instructions
Pour in the tinned tomatoes and kidney beans. Leave to simmer for around 20 minutes, stirring occasionally
While the chilli is simmering, cook the rice
Season the chilli according to taste, and leave to simmer for 10 more minutes
Mix a small portion of the chilli with an equal amount of rice
On a tortilla wrap, add vegan mayo, lettuce, the chilli rice mix, and some vegan cheese, and roll tightly
In a clean pan on a high heat, toast the wrap lightly on both sides
Enjoy!